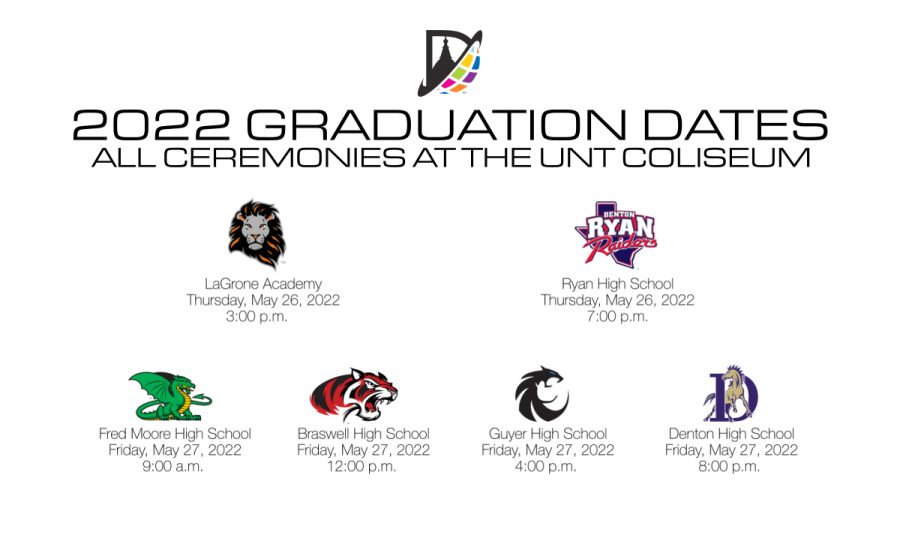 Denton ISD has announced the dates for Commencement Ceremonies for the Class of 2022.
LaGrone Academy will kick off the week of graduations. The lions will take the stage Thursday, May 26 at 3 p.m. Followed by the Ryan High School Raiders at 7 p.m.
Fred Moore kicks off Friday's graduations at the UNT Coliseum. The dragons will take the stage at 9 a.m., followed by Braswell High School at noon. Guyer and Denton will take the stage at 4 p.m. and 8 p.m. respectively.
All graduations are set to take place at the University of North Texas Coliseum.